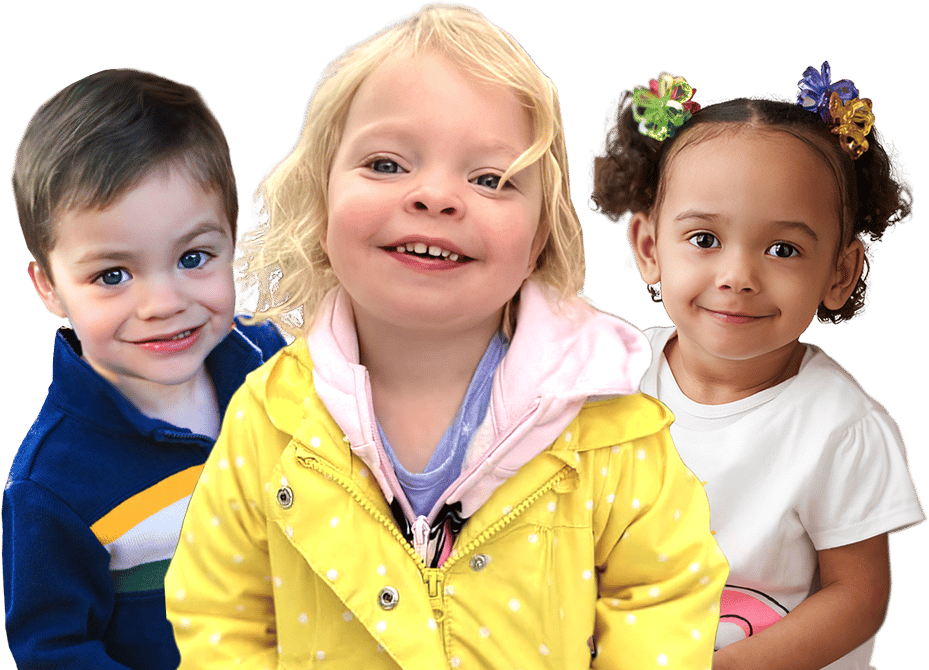 In The Bluebirds Class You'll See
Their
Excitement & Confidence Grow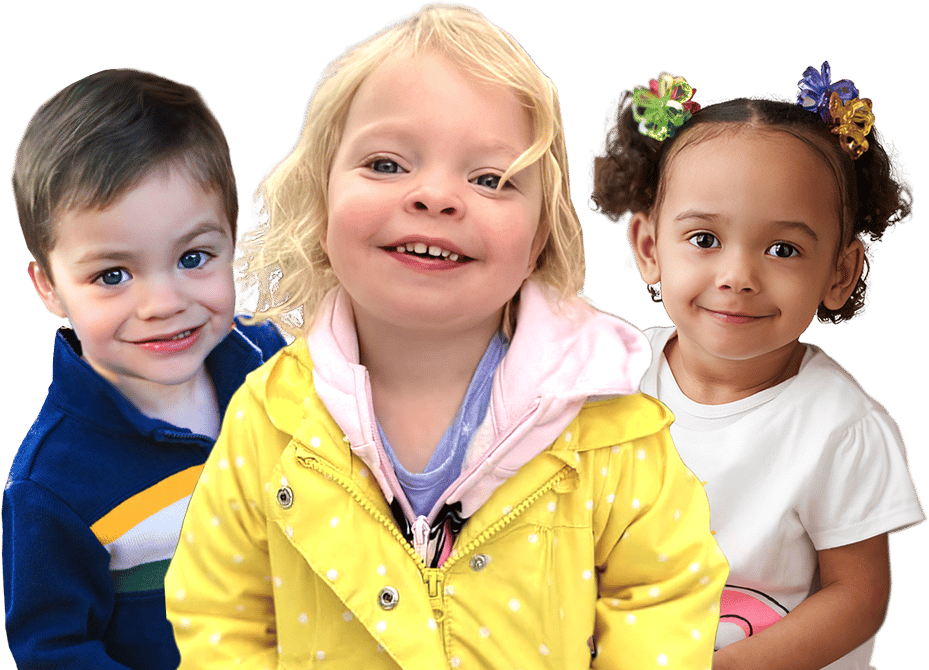 In The Bluebirds Class You'll See
Their
Excitement & Confidence Grow
Bluebirds | 2-year-olds | Serving Boise, ID
Faith-Based Care Means We Love & Nurture With Patience
Your 2-year-old receives loving, faith-based care from educators with the experience to guide them through this amazing (and sometimes challenging) stage of development. Twos do a lot of growing, and these dedicated teachers help them every step of the way.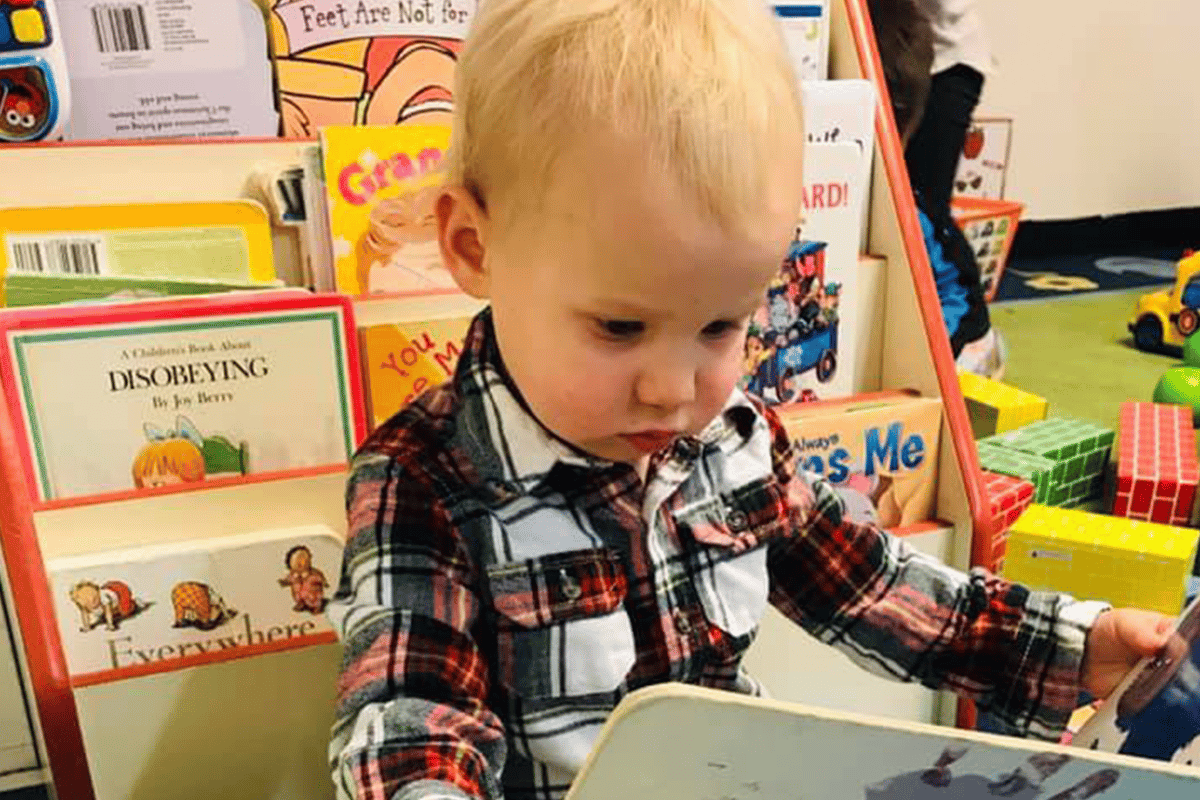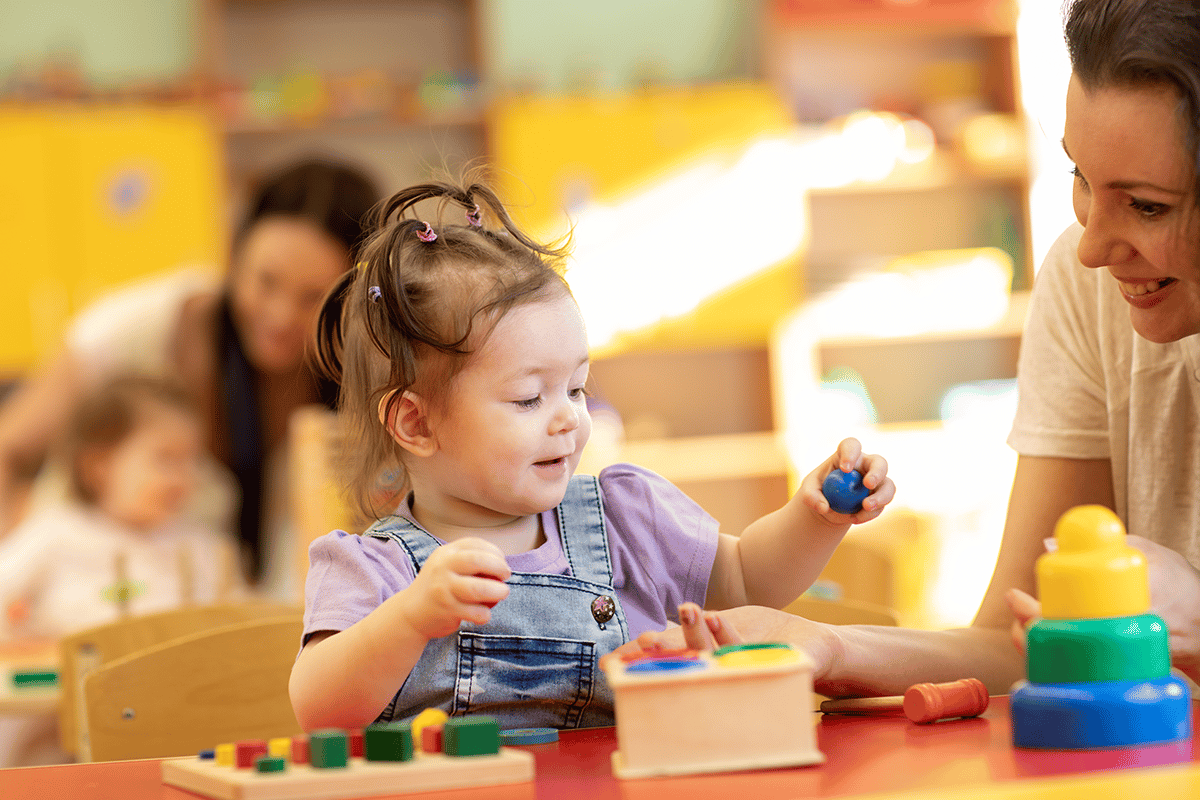 ABCJesus Loves Me™ Is A Fun & Creative First Curriculum
Your little one builds a strong foundation for lifelong learning with a Bible-based curriculum that teaches letters, shapes, colors, numbers, and more with rhymes, stories, song and dance, arts and crafts, and activities meant to engage and stimulate their learning.
Daily Communication Keeps You Up To Speed
The free, easy-to-use Brightwheel™ app puts your little one's day at your fingertips. Teachers send you adorable pictures and videos, activity reports, and classroom memos, so you always know what they're up to and how their day is going.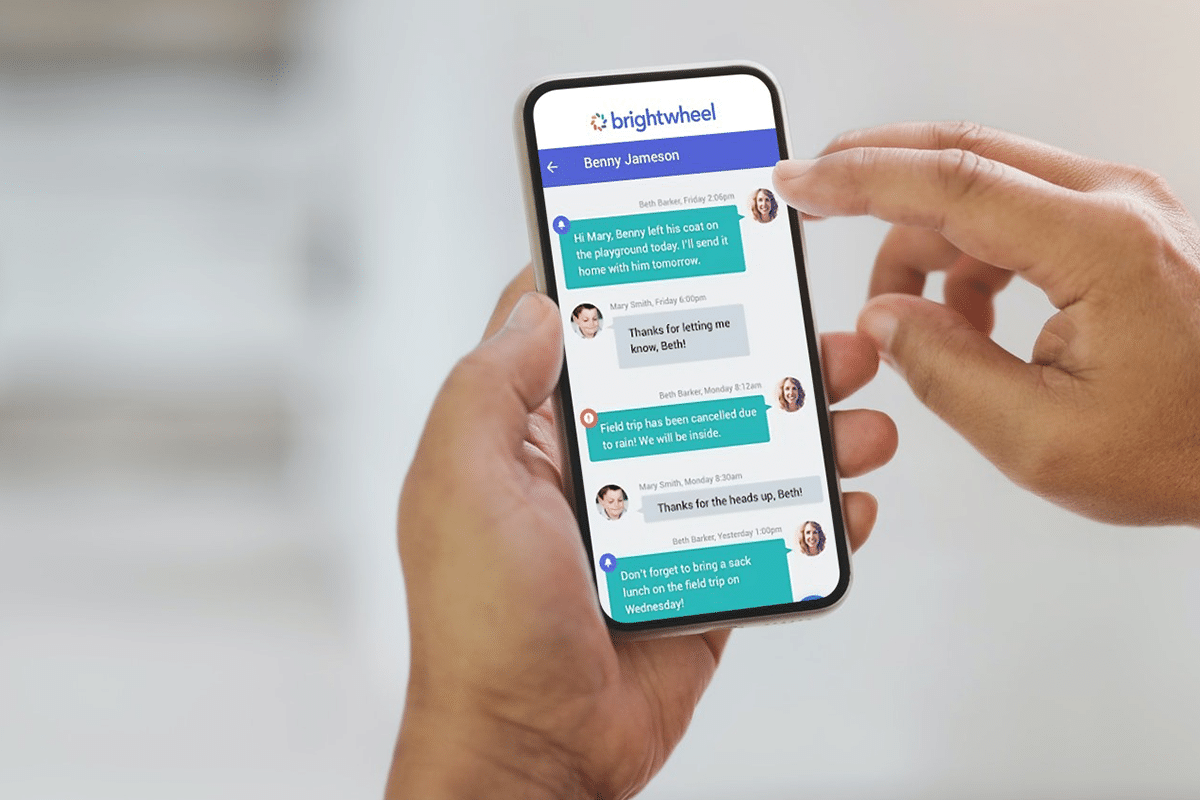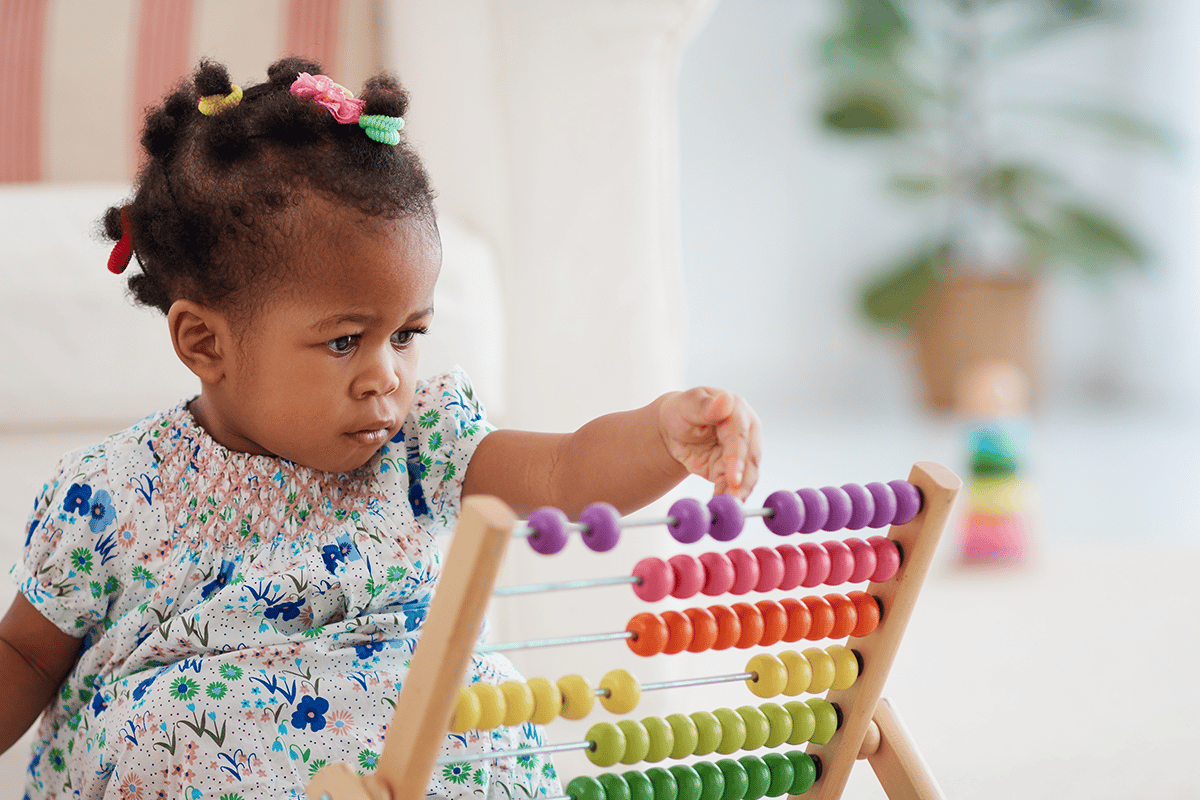 Partnering With You For Their Success
You are your child's first and best teacher. Their classroom teachers partner with you to ensure continuity of care between home and school, whether it's naptime, early potty training, food preferences, or anything else that supports your child's success.
Enjoy The Fun, Faith, & Fellowship Of
Our Adorable Christmas Pageant!
Social-Emotional Learning For Confidence & Independence
Teachers model respectful, gracious behavior, such as manners, table etiquette, kindness, prayers, and gratitude, to help your child gain confidence and crucial social-emotional skills. Your child also learns practical skills like dressing for outdoors and tidying their toys.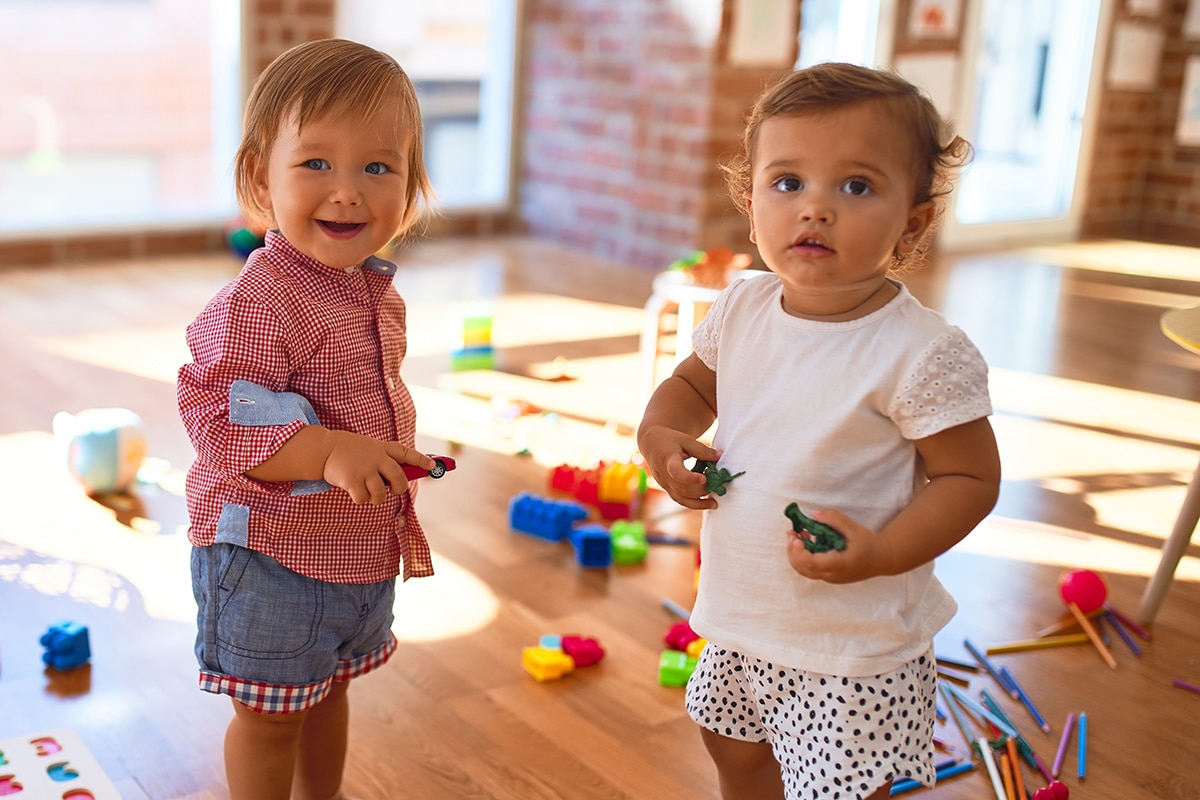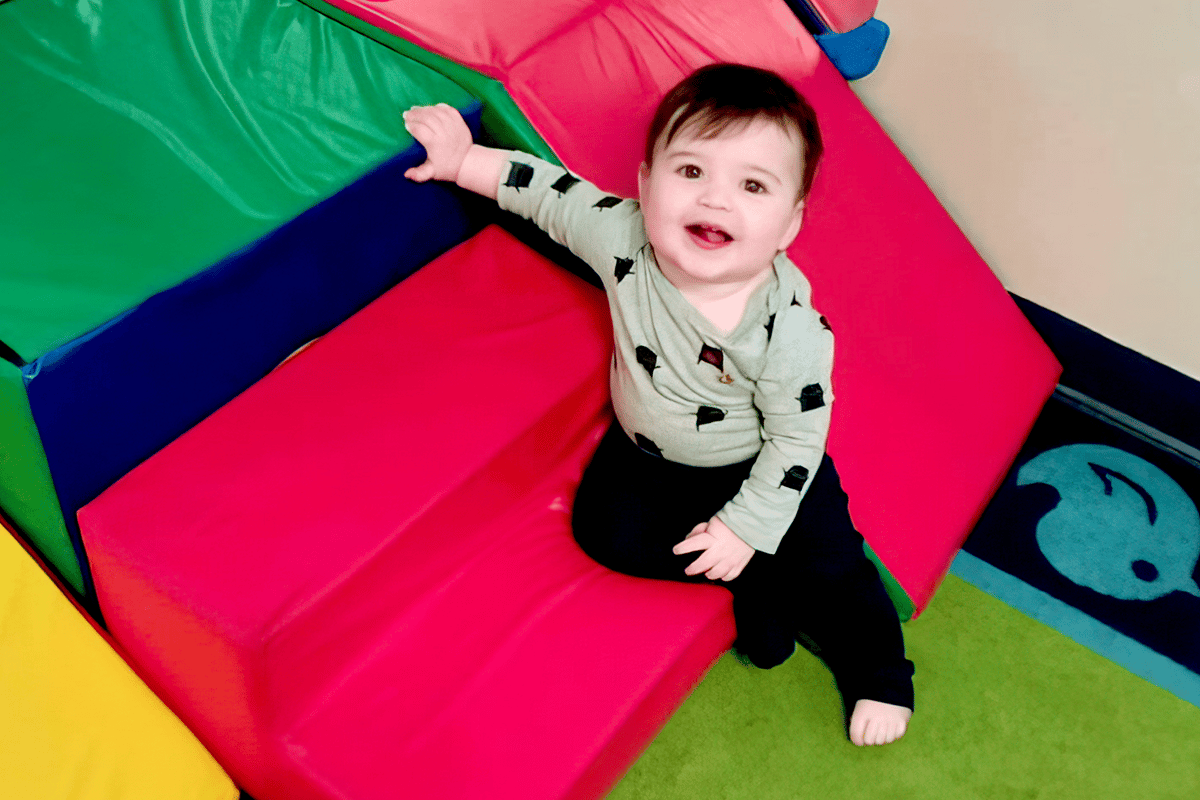 Motor Skills Development Builds Agility & Strength
Your child's motor skill development takes off during their twos. A focus on helping them practice these skills leads to greater agility, hand-eye coordination, muscle strength, and muscle memory for everything from writing their name to climbing on the playground.
Fun On A Playground Made Just For Littles
Your child enjoys the fun and safety of an age-level playground just for under-3s. Soft turf, toys, and climbers make for exciting daily exploration. There's also a learning garden and a splash pad for water play on hot summer days.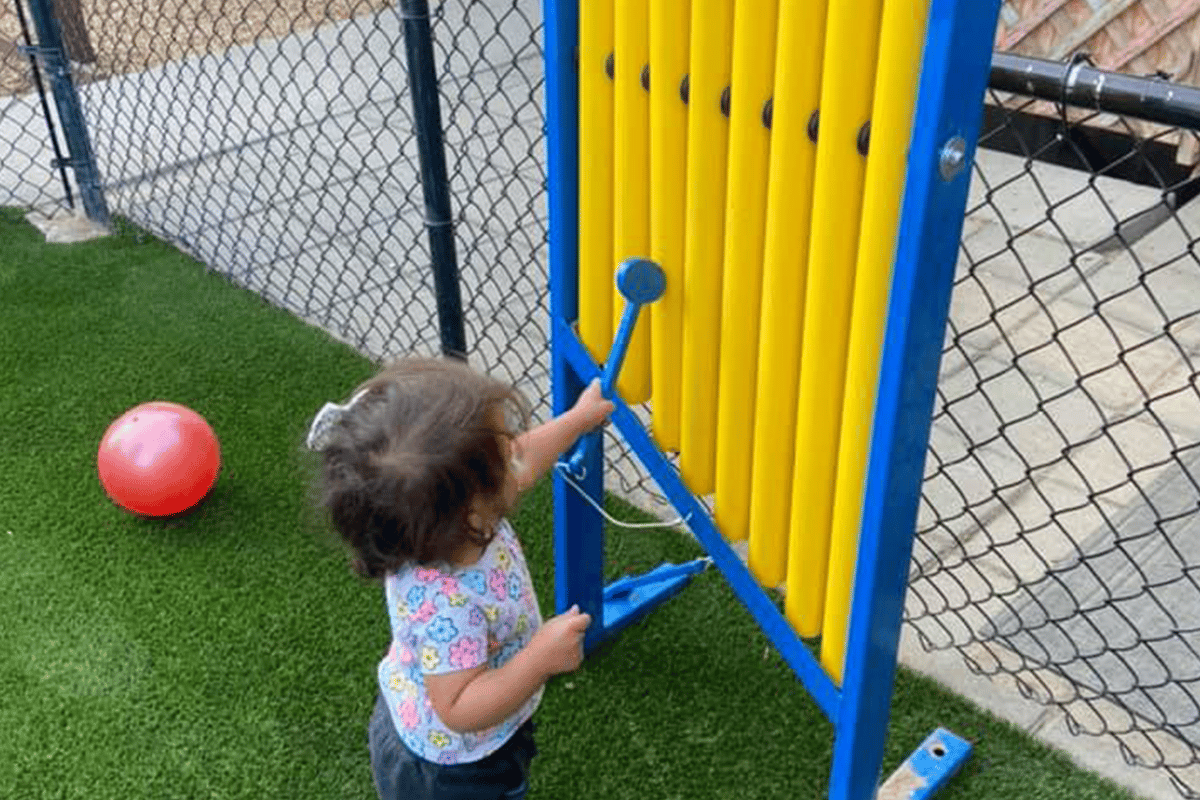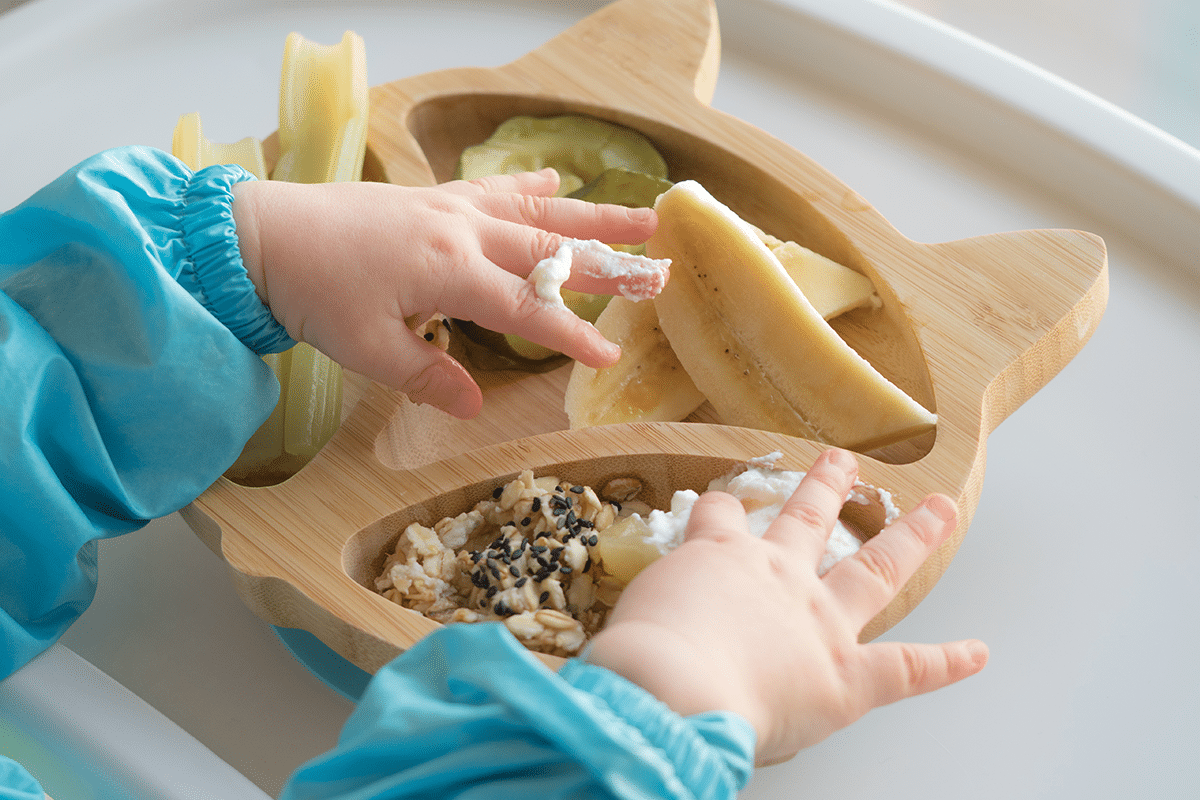 All-Inclusive Food Program Saves You Time & Money
Never worry about packing food because your child's tuition includes healthy, delicious meals and snacks every day. They receive a fresh breakfast, lunch, and snack made onsite to be allergy-conscious and to meet or exceed all state and CACFP standards.
Big Enrichments, Small Fees: Boost Their Early Learning
Give your child even more opportunities to learn when you add enrichments to their tuition. Choose from Soccer Shots®, tumbling, or swim lessons to boost their physical, social-emotional, and motor skill development.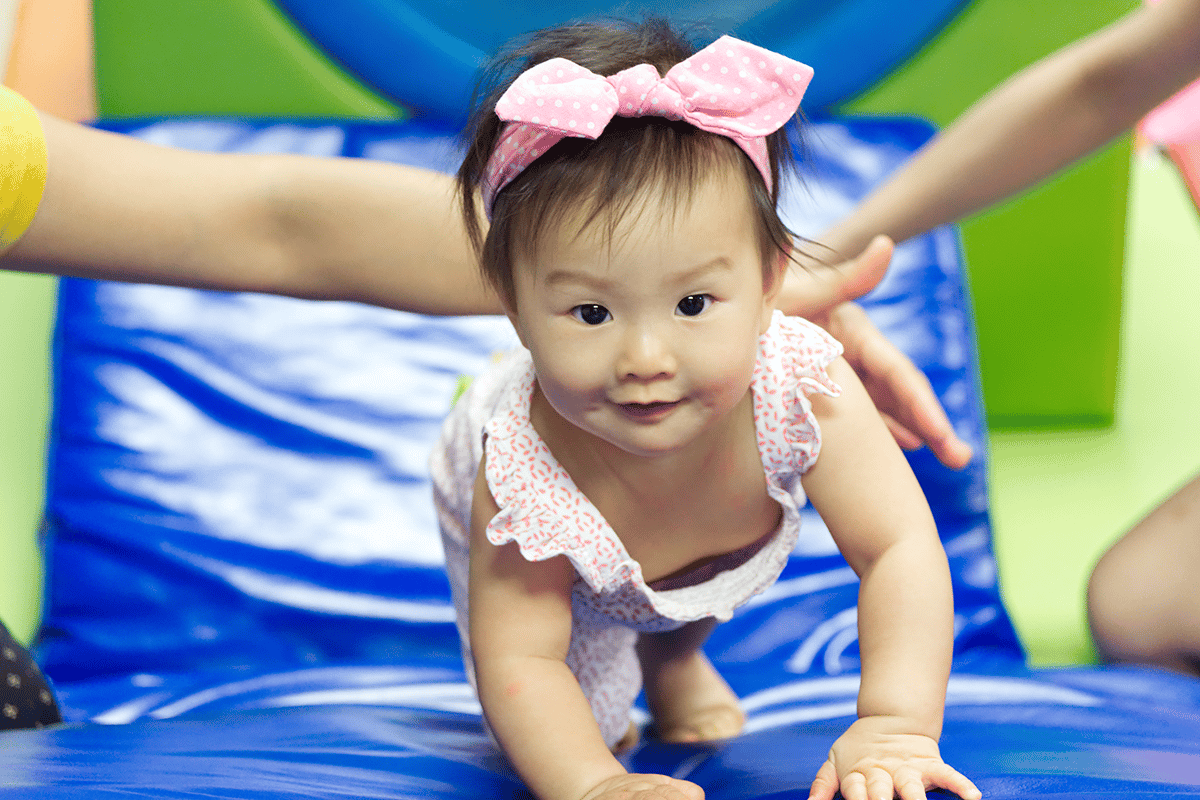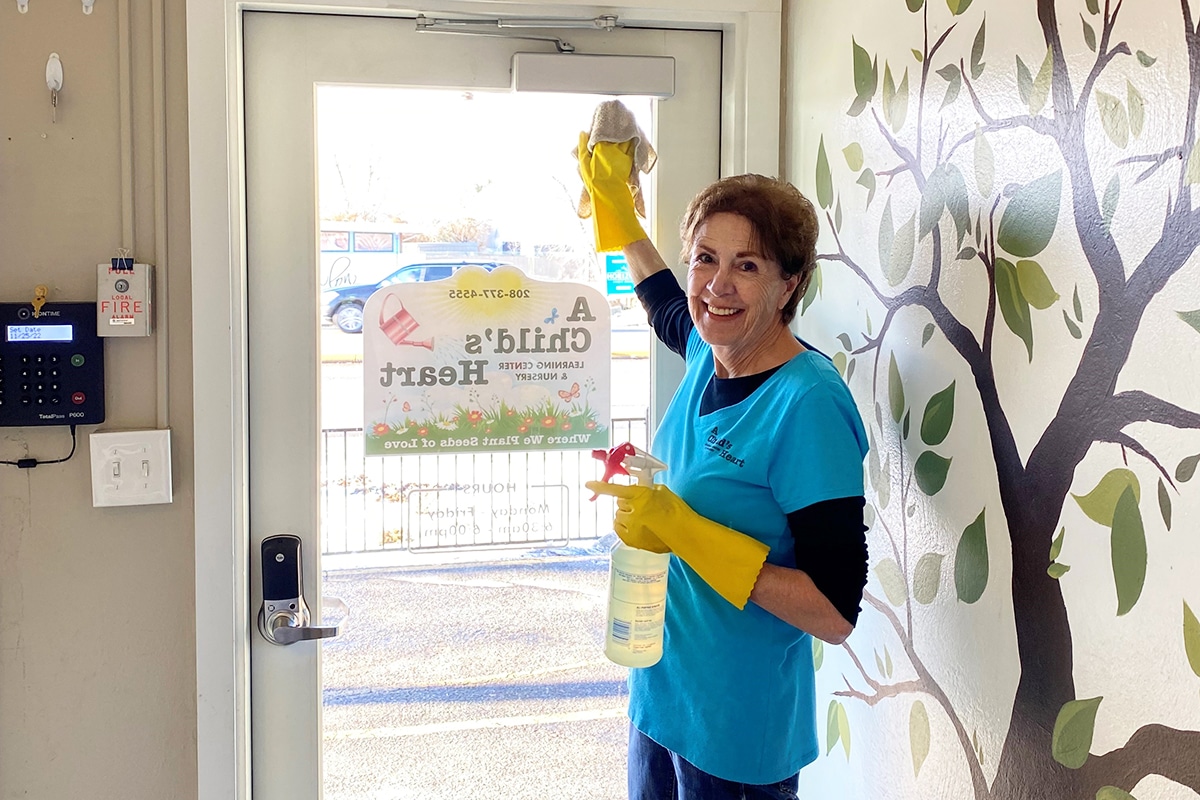 Health & Safety Measures Protect Their Well-Being
Trust that your child's safety is a top priority. Daily cleaning and sanitization, entrances restricted to fob access, CPR-certified teachers, and sturdy playground fences all help keep your child secure and well from drop-off to pick-up.
Hear What Parents Have To Say...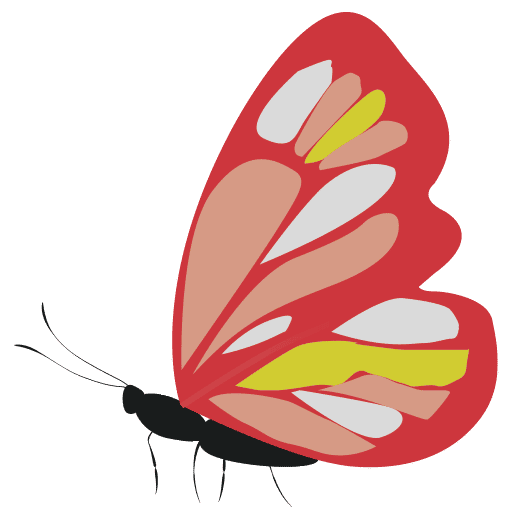 "We are so lucky to have these ladies, and I wouldn't want my daughter anywhere else!!"
I found this daycare under difficult circumstances, and I'll tell you, I'm so glad that I did! The love, support, and nurturing they give my daughter is incredible! She is so excited to go to school every day. The administration and staff are an absolute blessing to not only my daughter but myself as well.
- Sarah Trefry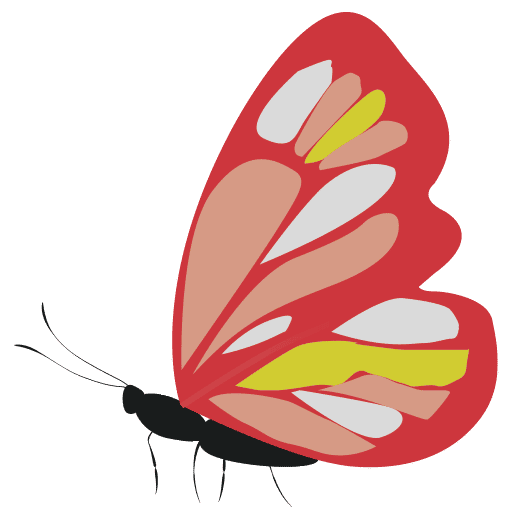 "We could not have imagined a better place for our son!!"
Our son has been attending A Child's Heart for over 2 years, and we love this daycare! He has had amazing teachers who have nurtured him and helped him grow each day. I highly recommend this facility to any new parent or those looking to change care providers!
- Michael & Michelle Webberley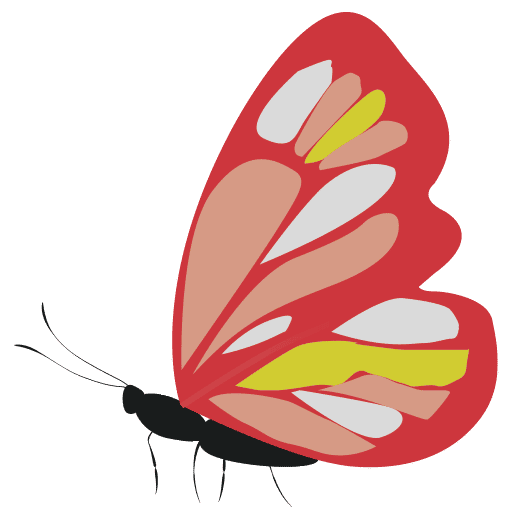 "Would definitely recommend it!!"
We had an extremely hard time deciding where to take our daughter to daycare. We have been at A Child's Heart for about 18 months now, and I couldn't be happier. I feel comfortable leaving her with the warm, loving staff. And I love hearing about the new things she learned at "school" each day!
- Kristien Hylton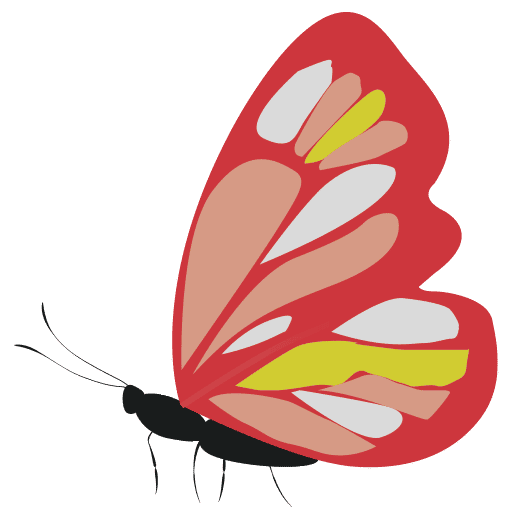 "I LOVE this daycare. Should get 10 stars!!"
I am a first-time mom putting her son in daycare. I was beyond scared and didn't know what to expect. The staff went above and beyond to make sure I felt good about this. I am constantly getting updates, pictures, and videos. My son loves his teacher. She is beyond amazing, as is all the staff there!
- Kelcy Diaz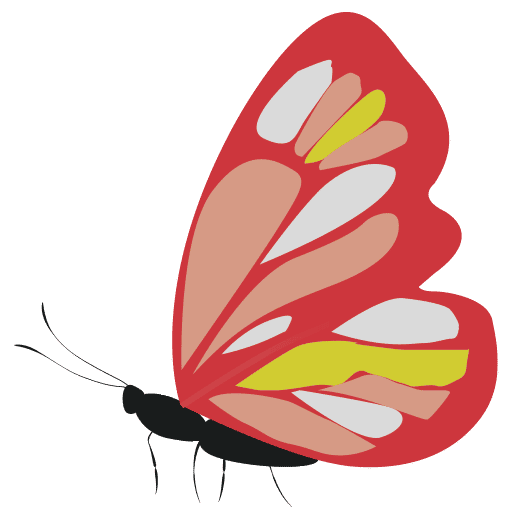 "To give 5 stars strictly for the staff would be an easy answer!!"
My daughter loves going to "school" and learning all the daily activities her teacher has ready for them. They are constantly maintaining and adapting to all the demands of a well-maintained daycare. I would highly recommend A Child's Heart learning center to anyone.
- Bessie Baker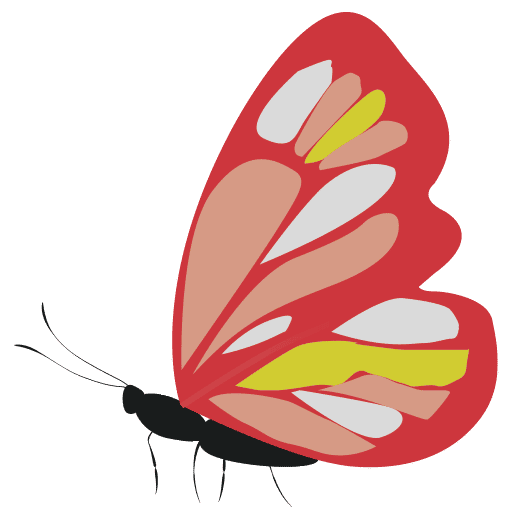 "A Child's Heart offers young children a safe, loving, early learning environment!!"
The teachers are kind-hearted, and it is evident that they enjoy caring for young children. Being a Christian-based childcare is also a plus, as the children learn about God's love for them. Other good and practical values important to early child development are implemented at this childcare center.
- Amanda Paskell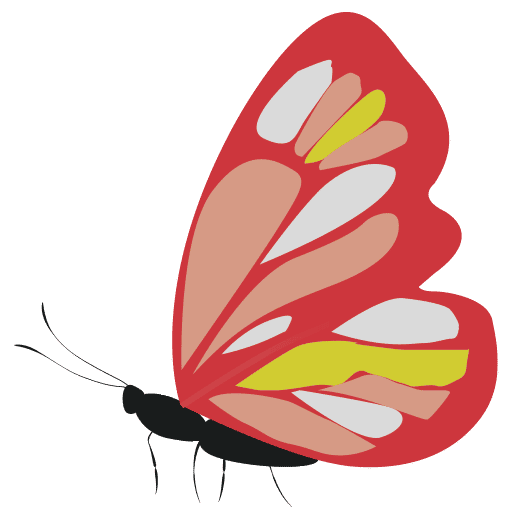 "We feel blessed to have found A Child's Heart Learning Center & Nursery!!"
We feel blessed to have found A Child's Heart Learning Center & Nursery! The staff is amazing and makes us feel like family. Our daughter thrives here and loves to go to daycare each day. We couldn't ask for a better place or group of staff to care for our daughter while we are at work.
- Amanda Griswold
Hands-On Activities, Amazing Teachers,
& Faith-Based Learning

Nurture Your Child's Heart